My Blog
Posts for: October, 2017
By Atwal Dental Care
October 27, 2017
As if the preteen years didn't give kids and their parents enough to think about, new oral health concerns loom on the horizon. Along with major changes to the body, brain and emotions, additional risk factors for tooth decay and gum disease appear during adolescence — the period of development starting around age 10 and extending through the teen years that marks the transition from childhood to adulthood.
Even with declining rates of tooth decay across the nation, the cavity rate remains high during adolescence. According to the American Academy of Pediatrics, 1 in every 5 adolescents has untreated tooth decay. What's more, the onset of puberty — usually beginning around age 10-11 in girls and 11-12 in boys — brings changes in hormone levels that can affect gum health.
We all have millions of microorganisms in our mouth, representing hundreds of different species of mostly helpful, but some harmful, bacteria. Research has shown that total oral bacteria increases between ages 11 and 14, and new types of bacteria are introduced, including some that are not friendly to teeth and gums. Some unfamiliar microbes trigger an exaggerated inflammatory response to dental plaque, so gum bleeding and sensitivity are experienced by many children in this age group. In fact, "puberty gingivitis," which peaks around age 11-13, is the most common type of gum disease found during childhood.
A combination of hormones, lifestyle changes and poor oral hygiene habits raises the risk of oral health problems among adolescents. A more independent social life may be accompanied by a change in eating habits and easier access to snacks and beverages that are sugary, acidic (like sports drinks and soda) or full of refined carbohydrates — none of which are tooth-healthy choices. And as children move toward greater independence, parents are less likely to micromanage their children's personal care, including their oral hygiene routines. Good oral hygiene can keep dental plaque at bay, lowering the chance of having gingivitis and cavities. But let's face it: Adolescents have a lot to think about, and keeping up with their oral health may not be top of mind.
To help your preteen stay on top of their oral health, keep healthy snacks at home for your children and their friends and make sure you are well stocked with supplies such as new toothbrushes, floss and toothpaste. In addition, most preteens (and teens) can benefit from gentle reminders about oral hygiene routines.
For optimal oral health through all stages of life, make sure your preteen keeps up with professional teeth cleanings and exams, and talk with us about whether fluoride treatments or sealants may be appropriate for your child.
For more on your child's oral health, read "How to Help Your Child Develop the Best Habits for Oral Health" and "Dentistry & Oral Health For Children" in Dear Doctor magazine.
By Atwal Dental Care
October 12, 2017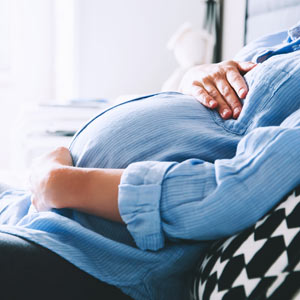 Learning you're pregnant can be a joyous moment. But it also means life is about to change as you focus on protecting you and your child from anything that endangers your health.
Because of these new concerns you might even hesitate about receiving dental care, especially involving anesthesia. But several medical organizations representing doctors, OB-GYN physicians and dentists wholeheartedly recommend continuing regular dental visits during pregnancy.
In fact, you should continue them because you're pregnant: physical and hormonal changes during pregnancy could increase your risk of dental disease.
For, example, your consumption of carbohydrates (like sugar) could increase, which in turn increases your risk of tooth decay. You'll also need to be more concerned about dental plaque, a thin bacterial film on your teeth that can cause disease. Hormonal changes during pregnancy may make you more sensitive to plaque, and thus more susceptible to disease — especially periodontal (gum) disease.
In fact, a specific form of gum disease called pregnancy gingivitis affects around 40% of expectant women at some point in their pregnancy. And if you already have gum disease, pregnancy could worsen it. Left untreated the disease could develop into more severe periodontitis, which may significantly damage your teeth's support structures far below the gum line, leading to bone loss, which could result in the eventual loss of your teeth. Daily brushing and flossing, regular cleanings and checkups and, if your dentist prescribes it, antibacterial mouth rinses can help you stay ahead of it.
But what about other procedures while you're pregnant? It may be best to wait on elective treatments for cosmetic purposes until after the baby is born. But some situations like deep tooth decay that could require a root canal treatment may become too serious to postpone.
Fortunately, several studies have shown it's safe for pregnant women to undergo many dental procedures including tooth fillings or extractions. And receiving local anesthesia doesn't appear to pose a danger either.
The important thing is to remain diligent with your own personal hygiene — brushing and flossing — and making other healthy choices like eating a nutritious diet. And be sure to let your dentist know about your pregnancy to help guide your dental treatment over the next few months.
If you would like more information on taking care of your teeth and gums during pregnancy, please contact us or schedule an appointment for a consultation.