My Blog
Posts for: February, 2018
By Atwal Dental Care
February 17, 2018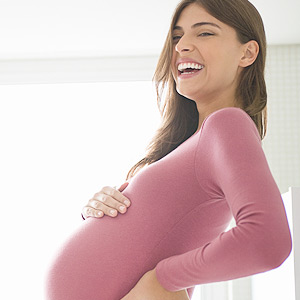 For a healthy pregnancy, it helps to have healthy teeth and gums. In fact, the American College of Obstetricians and Gynecologists (ACOG) encourages its members to advise expectant moms to see their dentist. But maintaining oral health can be more challenging when you're expecting. For one thing, hormonal changes make you more susceptible to periodontal (gum) disease, which has been linked to "systemic" (general body) health problems including preterm labor and low birth weight.
Periodontal (gum) disease results from the buildup of bacterial plaque on tooth surfaces in the absence of good oral hygiene. It typically starts as gingivitis — inflammation and redness around the gum margins and bleeding when brushing and flossing. If the infection progresses, it can attack the structures supporting the teeth (gums, ligaments, and bone) and may eventually result in tooth loss. And if the infection enters the bloodstream, it can pose health risks elsewhere in the body. Studies suggest that oral bacteria and their byproducts are able to cross the placenta and trigger an inflammatory response in the mother, which may in turn induce early labor.
TLC for Your Oral Environment
Brushing twice daily with fluoride toothpaste and flossing or using another interdental cleaner at least once daily is your first-line defense again bacteria buildup. Professional cleanings are also important to remove hardened plaque (calculus) that brushing and flossing may miss. And regular checkups can catch problems early to avoid or minimize adverse effects. Periodontal disease and tooth decay aren't always painful or the pain may subside, so you won't always know there's a problem.
Dental emergencies such as cavities, root canals and tooth fractures should be treated promptly to address pain and infection, thereby reducing stress to the developing fetus. Of course, if you know you need a cavity filled or a root canal prior to becoming pregnant, that's the optimal time to get treated!
If you would like more information about dental care during pregnancy, please contact us or schedule an appointment for a consultation. You can also learn more about the subject by reading the Dear Doctor magazine article "Pregnancy and Oral Health."
By Atwal Dental Care
February 02, 2018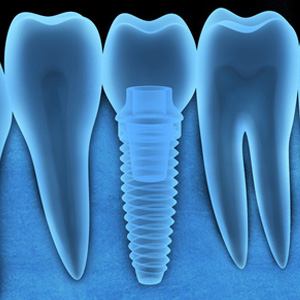 Dental implants are today's closest restorative facsimile to natural teeth. And they're versatile: not only can they replace single teeth but they can also support bridges or dentures.
But since one of their crucial components is made of metal, are you out of luck obtaining this state-of-the-art dental restoration if you have a metal allergy?
The answer is: probably not—it's rare for implants to cause an allergic reaction. Still, metal allergies can be a potential problem within your mouth as with other areas of health.
An allergy originates from the body's necessary response to potentially harmful microorganisms or substances. Sometimes, however, this response becomes chronic and exaggerated, creating an allergy. People can have allergies to nearly anything with responses ranging from a minor rash to a potentially life-threatening multi-organ system shutdown (anaphylactic shock).
A small number of people have allergies to particular metals. One of the most common is nickel, which affects an estimated 17% of women and 3% of men; cobalt and chromium are also known to cause allergies. Consumer exposure, particularly metal contact with the skin through jewelry or clothing, is the most prevalent, but not the most concerning. That's reserved for metal allergies related to medical devices like coronary stents or hip and knee prostheses. And in dentistry, there are rare occasions of inflammation or rashes from metal amalgam fillings.
Which brings us to dental implants: the main metal post that's inserted into the jawbone is usually made of titanium. It's the metal of choice for two reasons: it's bio-compatible, meaning the body normally accepts its presence; and it's osteophilic, which means bone cells readily grow and adhere to it, a major reason for implant durability.
While it's possible for someone to have an allergy and subsequent reaction to implants with titanium, the occurrences appear to be extremely low. In one study of 1,500 patients, titanium allergies were estimated to be a factor in implant failures in less than 1% of those studied.
Even so, if you have known metal allergies you should make sure your dentist knows. Being aware of all the facts will help them recommend the best tooth replacement choice for you—and hopefully it will be dental implants.
If you would like more information on dental implant restorations, please contact us or schedule an appointment for a consultation. You can also learn more about this topic by reading the Dear Doctor article "Metal Allergies to Dental Implants."